The holiday season is upon us and it's usually the time when families realize they have outgrown their kitchen space. It's the only time during the year when everyone in the household is in the apartment at the same time and there just isn't enough room. The kitchen is the most gathered room of today's home.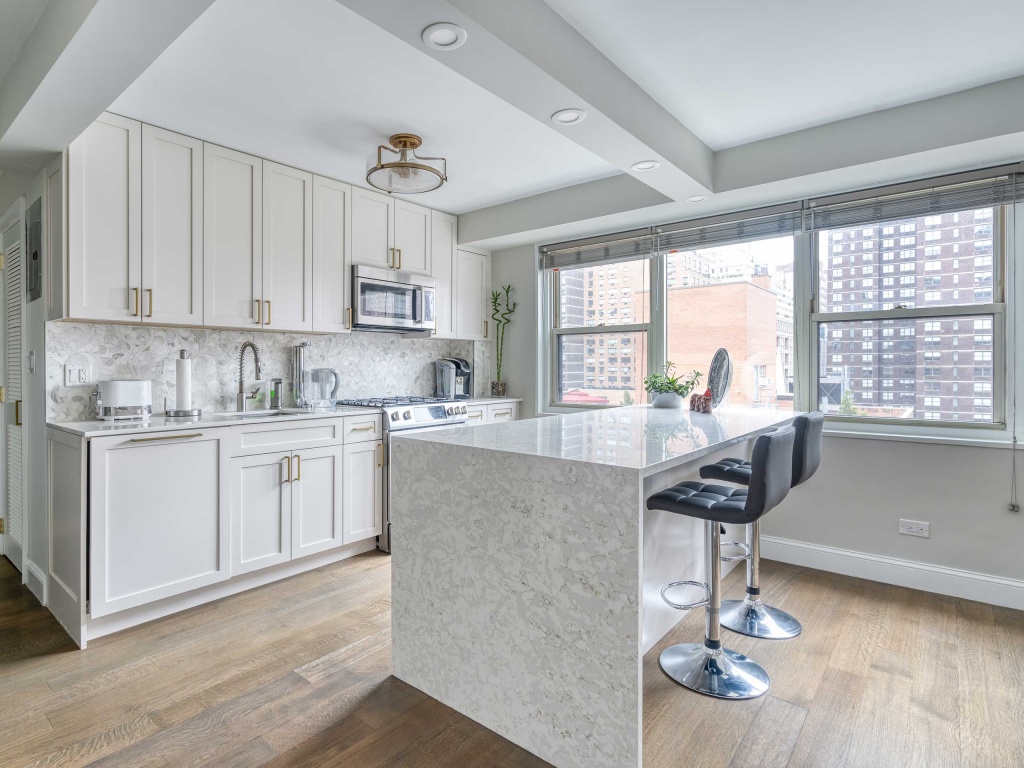 It's more used than the common room and the place where holiday baking sessions occur, birthday cakes are prepared and our morning cup of coffee is enjoyed to jump start the day. The heart of the home is the kitchen and the place where families connect. So, as you cook your daily meals for your family or host a party, keep in mind that it's all the more reason to remodel it to your needs. Let's help you make this well-visited space the best version it can be. Therefore, now is the perfect time to start planning to renovate your kitchen so it will be ready in time for next year.
When it comes to renovating, Knockout Renovation believes you should start with the basics. When designing a kitchen, we prioritize our clients' needs first and incorporate function into the design. We help you reimagine your kitchen with how you envision it; down to the details of hardware fixtures. Knockout Renovation helps you identify the right combination of lighting, seating and storage. Our goal is to always infuse your personality into the space—from glossy backsplashes in playful designs to eye-catching drawer handles and sink faucets in the perfect finish. We evaluate all of your wants and needs and handle it all for you.
Knockout Renovation knows that more than any room in the house your kitchen needs to be practical and functional. Therefore, we want you to dream of the space that works for you and your family. Home remodels can be stressful which is why we want this to be a pleasant experience. We take care of everything so you don't have to worry. Knockout Renovation formulates your dream kitchen and maps out a detailed kitchen remodel plan. This all-encompassing plan gives you the opportunity to merge your vision with your budget, and it allows us time to fine-tune the details from handling vendors, building permits to construction.
This holiday season give yourself the gift of a new kitchen. Let Knockout Renovation help you remodel the heart of your home so you may enjoy it this time next year. Call us at (212) 599-5060 or fill out our contact form for a free consultation! We serve Brooklyn, Manhattan and all of New York City.