Home renovations can be stressful not only for you but also for your neighbors. When you're all surrounded by work in progress, noise from loud machinery, blocked driveway, dust, and dirt, it's easy to get frustrated. Luckily, you know that all will be worth it in the end, and your home will be more beautiful and functional. But, your neighbors have no idea when the renovations will end. Also, they don't have the end result to gain from. They just have to be patient and endure until the whole process is over. However, that's easier said than done. That's why neighbor etiquette during home renovations is incredibly important. With the right attitude and mindset, you can avoid many potential issues during home renovations. Furthermore, you can maintain good relationships with your neighbors for many years to come. To make this possible, follow the next pieces of advice.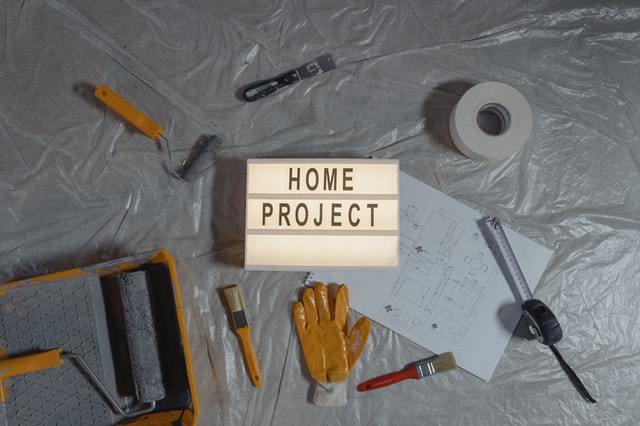 Don't try to hide renovations
Trying to hide a home remodeling project from your neighbors for any reason (for example, if you want to bend certain rules or avoid getting the appropriate permits) is always a mistake. Choose to go by the book and try not to break any rules and annoy your neighbors in the process. Comply with applicable bylaws and make sure to obtain all the necessary permits before the start of your project.
Give them advance notice
Surviving a whole house remodel is challenging, so you don't want to make it even more tiring by making enemies with your neighbors. So, the best thing you can do right away is to give them advance notice. You can have a chat over the back fence, give them a call or send them a note. Tell them about what part of your home you'll be renovating and what's the plan. This applies even if your project is small and can be completed in a day or two. It also applies if your home renovations only impact the interior spaces of your property. Even though the work you plan on doing may not impact them at all, they will still feel grateful and respect you for communicating in advance.
Some neighbors may even offer to help out. It will mean a lot if you need an extra pair of hands during the period of home updates and renovations.
Choose the right time for renovations
Consult with your contractors to determine the best time of the week and day to complete the work ahead. Avoid times that may irritate local residents. There are many different types of home renovations, and no matter how tolerant your neighbors might be, they certainly don't want to hear banging, sawing, and other renovation-related noises at all hours. That's why it's essential to research and obey your community's noise bylaw rules. Know what hours you can do construction work and stick only to them without exceptions. Carefully consider when the loudest activities should be performed during allowable construction times.
Communicate your plans
To keep the peace with your neighbors and avoid tension, make sure you communicate with them during the project regarding the renovations schedule. Be as respectful as possible and always consider their perspective. You should give them a rough timeline of your project. If you have a pretty big project going on, which includes various contractors and an extended period, ensure to keep your neighbors up to date regarding:
How long the project will take
The possible delays
Expected noise levels in different days and times of a day
Possible visual eyesores or debris
Communicating the schedule with your neighbors will allow them to plan their days and activities without unpleasant surprises.
Share your contact info
If you won't be present and live on-site during a home remodeling, you should provide your neighbors with your phone number and e-mail address, in case any issues come up while you're not there. It's an important part of neighbor etiquette during home renovations.
Rent a storage unit during the renovations
During home renovations, it's important to avoid the mess and clutter around your property, and this includes indoor as well as outdoor areas. The best way to keep your space functional (for your own sake and the sake of your contractors and your neighbors) is to safekeep your items in storage. You should carefully pack all the stuff that would obstruct the rooms and areas where the renovations will take place. The easiest and the most convenient way to pack your belongings for storage is by using plastic bins in many different shapes and sizes, depending on the item type. Once you transport the items to a storage unit near your home, you can rest assured that they will be safe and secure until you need them again – when the time comes to transport them into your newly-renovated home.
Keep things clean
Debris and dust are unavoidable during home renovations, but the least you can do is deal with them properly. No matter if you're doing a part of your renovation project by yourself or you have a contractor for every step of the process, make sure there's a proper plan for waste removal.
You decide how much responsibility you want to take, but be wise about it. If your renovations impact your neighbor's property in any way (for example, if the dust reaches their exterior windows), promise to return their home to its previous condition and take responsibility for cleaning up the mess. If you do so, you can expect the same from them sometime in the future.
Practice gratitude
If your neighbors have shown understanding and support during the period of home renovations, find a way to thank them. Gratitude comes from the heart, and it can be shown in many small and simple ways, such as giving your neighbor a nice thank you card along with freshly baked homemade treats. You can also practice gratitude in a large and grandiose way, such as hosting a delicious meal for your surrounding neighbors at your newly renovated home.
When it comes to neighbor etiquette during home renovations, it's always good to put yourself in their position. You may need to return the favor sooner than you think and play the supporting role as well.
Final thoughts
If you follow the given advice and the neighbor etiquette during home renovations, you will avoid the unnecessary stress and probably make some new friends on your street. Good Luck!