If you're planning on investing some money into your house, you've certainly thought about a few different home improvement projects. Everybody knows this kind of renovation can increase the value of your home and make it more appealing to potential buyers. It also makes it a better place for you and your family if you decide to stay. Now, whether you're considering selling your home soon or you just want to enjoy a few upgrades, you need to know that not every home improvement project yields the same ROI. So, if you want your investment to be successful, you'll have to choose home improvement projects with the best ROI. Let's see what there are!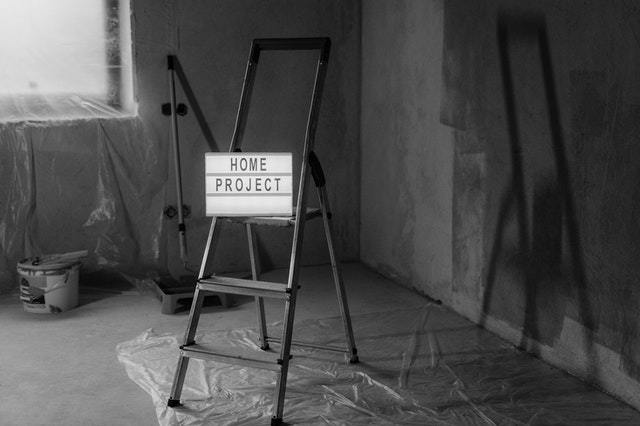 Minor remodel of the kitchen
The epicenter of every home and the focal point of every renovation project is always her majesty – the kitchen. It is a known fact that kitchen remodels are home improvement projects with the best ROI.
Now, many people think kitchen renovation is one of the biggest financial burdens of remodeling. While this might be true, there are some things you can do to upgrade the space and not drain your bank account. And, if you ask experts, they will probably say it's better to take on these minor improvements rather than the major ones. So, what are these minor changes you can make in the kitchen and have a high ROI?
Put a fresh coat of paint on the walls: every room deserves this kind of refreshment.
Refinish the cabinets: more often than not, there is no need to replace the kitchen cabinets – it's enough to repaint them, and they will be good as new.
Replace the countertops: you don't have to buy new cabinets, but you should consider replacing old countertops with new ones.
Switch out the faucets/sinks: this may seem unnecessary. However, it's always good to replace these little things – they will give the whole kitchen a fresher look.
Replace outdated appliances: nobody wants to deal with old and hardly-working appliances, so you should replace them with new ones.
All these minor upgrades may seem like they're not enough. However, as small as they are, they make a huge difference and go a long way.
Revive the bathroom
Besides the kitchen, the bathroom is also the most important room of every home and usually its selling point. So, when looking for home improvement projects with the best ROI, consider bathroom renovation. Again, you don't have to demolish the entire room and spend all your money to have a high ROI. Minor upgrades are welcome here as well.
Start with painting the walls and changing the vinyl tiles. Nobody wants to buy a house and have the feeling like they're using someone else's bathroom. Then, you can change the faucets. If there is only one sink in the bathroom, you can install a second one. Believe it or not, this is something potential buyers find very appealing. A fun backsplash will also do wonders for the room. Last but not least, upgrade the lightning. If you don't have enough natural light, choose lightning that will maximally brighten up the room.
Don't forget about landscaping
If you're planning to sell your house soon, you must know about the power of curb appeal. It's essential for selling the home. If potential buyers don't like what they see outside, they will not want to go inside. And the attractive exterior will get them more excited about the interior. So, to make the exterior of your home appealing as well, you have to put landscaping on the list of your home improvement projects with the best ROI.
The good news is, landscaping is not expensive, but it's a worthy investment with a high profit. Trim the grass, plant some colorful flowers, clean up the beds, display some fresh plantings, get rid of dead bushes, etc. The important thing is to make it look clean and fresh. You don't have to go overboard, but you can't overlook it either.
Replace the front door
Speaking of good first impressions, we need to mention the front door as well. You may think this is something that doesn't have a significant role when selling a home. However, it's one of
the crucial things you can't overlook. The front door makes the whole entryway! Always remember that.
So, if yours is looking old and shabby, it's time for a replacement. This is something you have to invest in. But don't worry – it's another one of the home improvement projects with the best ROI. Of course, if it's not that old, a fresh coat of paint and gloss will do the job. The important thing is to make it inviting and fresh. Nobody wants to enter their home through a squeaky old door every day, right?
Install new windows
Besides landscaping and a new front door, installing new windows is the last piece of this puzzle. It's the upgrade that will bring together all these other pieces and complete the image. And not only the exterior image but the interior one as well.
Windows play a big role in home improvement projects, so you have to make them one of the priorities. Having new and fresh windows will attract more potential buyers, and they can even be a selling point of your home. Why? Well, most houses have old windows, and the owners seldom bother to replace them. So, when potential buyers see a place with a new line of windows, it will be a huge plus.
You can even go one step further and purchase energy-efficient windows that will result in lower energy bills. So, you'll be saving our planet and saving some money. Who doesn't want that?
Transform your attic into a bedroom
When it comes to home improvement projects with a high ROI, you have to consider current trends in your area. If your house is in one of the family-friendly areas of NYC, it would be a good idea to add one more bedroom to your home. You can do that by transforming the attic into a kid's or guest room. Big families always need extra space, so you can only benefit from this upgrade. Potential buyers who look for houses in neighborhoods for families will definitely want an addition like this one. Even if you don't want to sell, it's something you and your family will enjoy too.
Of course, this is not an affordable home improvement, so if you have a strict budget, this may not be something you want to get into. On the other hand, if you're more financially stable, this upgrade might be the best decision you've ever made.
In conclusion
As you can see, investing in your home can be highly profitable. And if you want to make the best of it, you should consider these home improvement projects with the best ROI. You can never go wrong with one of these upgrades. So, don't waste any more time and start improving your home!